*This post is part of a collaborative project - a year of stories shared by a group of 15 photographers every Tuesday in 2016. Please visit Allison Gipson after you read this post to continue the circle.*
The kids' school had an unexpected Monday off in April, but we were still recovering from the stomach bug over the weekend. We ran an errand to the next town over and visited Target for the first time in five months (can you believe it?). I was hoping to find some cheap spare clothes we could store in the van for emergencies. She saw these little capri pants and expressed how much she loved them. They were more than I wanted to pay but they are so quintessentially "her" that I decided to purchase them. She wanted to put them on the moment we left the store.
The boys went off to baseball practice and that left us girls to play in the sunshine and ever spreading spring. We had so much fun swinging on the tree swing, swinging on Daddy's climbing rope, and then blowing dandelions and running around our yard. I was in artistic heaven.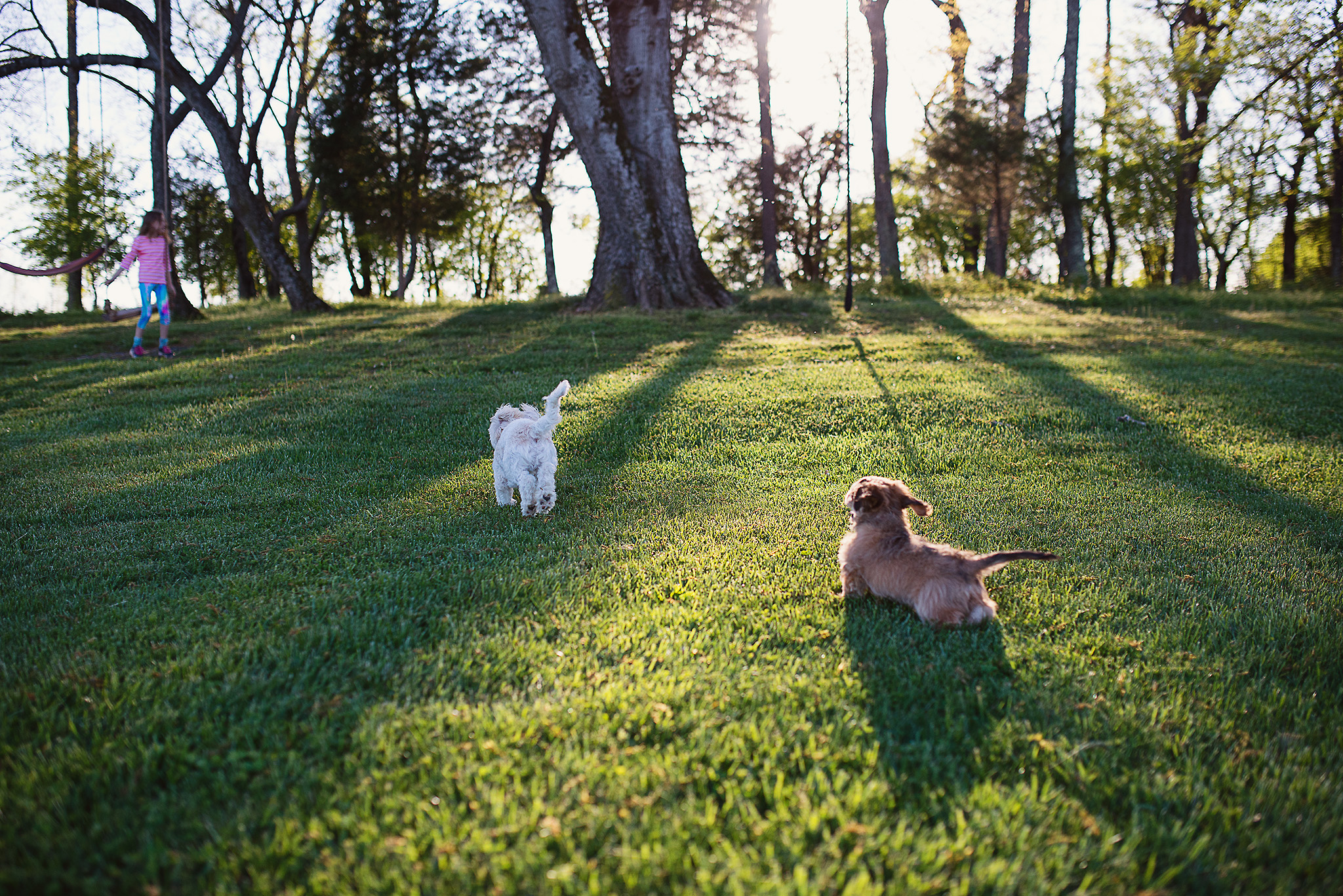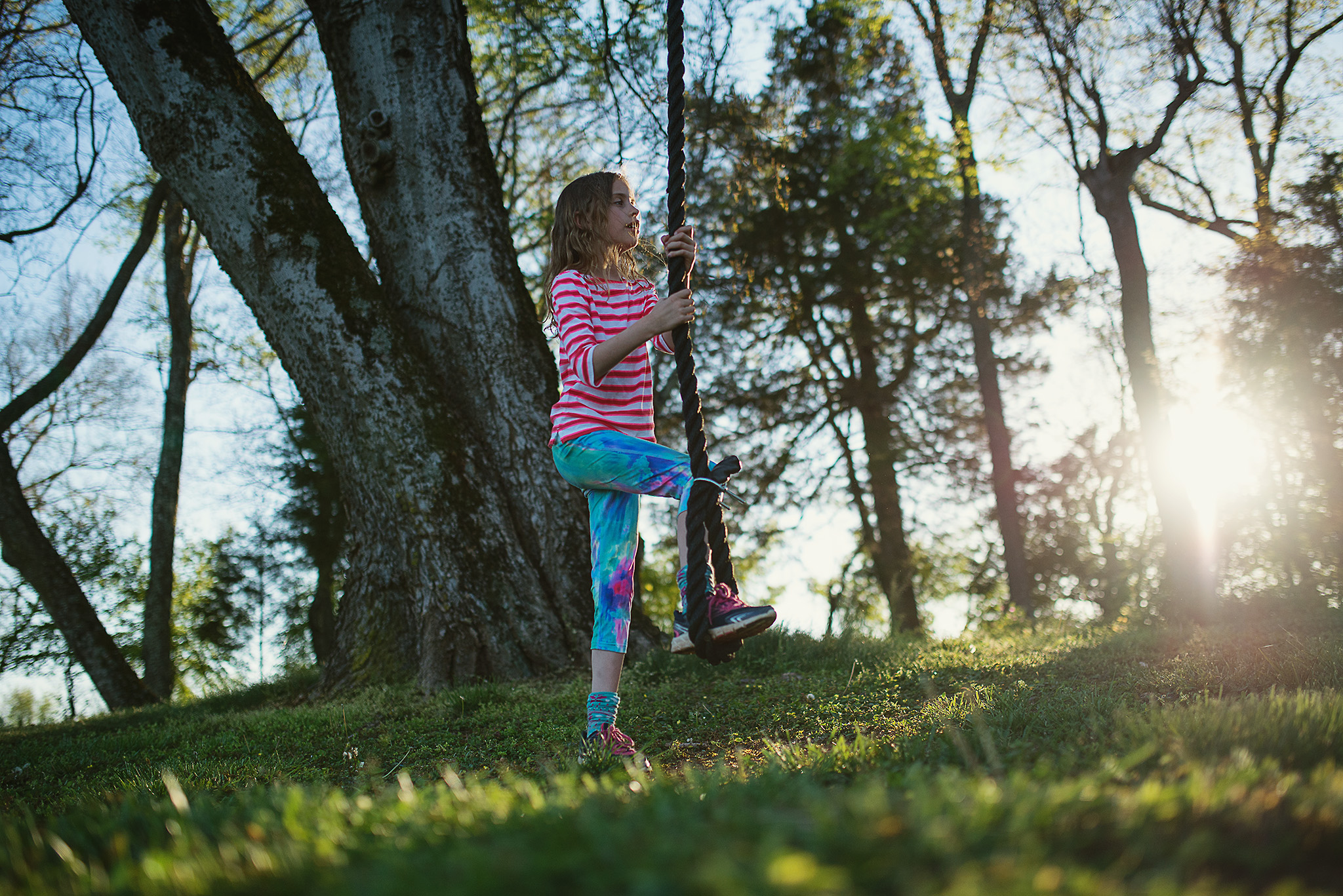 *This post is part of a collaborative project - a year of stories shared by a group of 15 photographers every Tuesday in 2016. Please visit Allison Gipson after you read this post to continue the circle.*